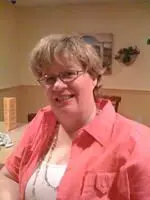 Debra Antari is a Licensed Professional Counselor specializing in "power therapies", such as EMDR, Internal Family Systems Therapy, Developmental Needs Meeting Strategy, and stress-reducing Acupressure Therapies all of which help people change fundamentally from the "inside out". Debbie maintains a private practice in Middlebury, Connecticut - accessible to cities in western and central Connecticut such as Southbury, Oxford, Woodbury, Waterbury, Naugatuck, Newtown, Seymour, New Haven, Bethel, Danbury, and Beacon Falls, Ct.
Debra is a practical, interactive, solution-focused therapist. Her treatment approach is to provide support and practical feedback to help clients resolve current problems and long-standing patterns. She incorporates a blend of conventional and alternatives approaches, drawing upon a variety of styles and techniques to incorporate what will be most helpful for each client. With sensitivity and compassion, she works with each client to help them build on their strengths to identify and achieve life goals.
Along with her work as a professional counselor and psychotherapist, Deb is an accomplished singer/ songwriter - and has presented a workshop focusing on integrating music into the psychotherapy practice at the Internal Family Systems yearly conference. Deb's songs focus on personal growth and healing and her CD, Musical Meditations of SELF is available to support clients to find peace within themselves.
With over 18 years of experience as a clinician and a graduate of Southern Ct. State University, Debbie is currently serving as a private practitioner working with a broad spectrum of clients. Among her areas of expertise are childhood abuse and trauma, depression, anxiety, panic disorder, and relationship issues. Debbie feels that traditional "talk therapies" although valuable as a starting point, do not create lasting and inner change and will help clients shift from the "inside out" by tailoring a unique and experiential program designed to effect lasting change that will help her clients create a more satisfying and pleasurable life.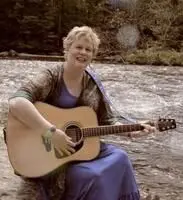 To Hear some of Debbies' inspirational and healing music go to https://www.DebAntari.com