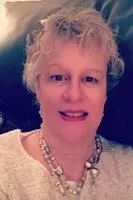 Do you ever feel like something is missing in your life but you're not sure what? Do you ever look in the mirror and not like the person who's looking back?. Maybe it's time for some real inner change!!
Traditional "talk therapies" although valuable as a starting point, do not create lasting and inner change. I will help you shift from the "inside out" by tailoring a unique and experiential program designed to address your specific needs and effect lasting change that will help you to create a more satisfying and pleasurable life.
The slogan on my business card reads " Grow into the person you were born to be" - I believe we all come into life with the potential to be fantastic, amazing individuals - psychotherapy opens the door to realizing this potential. My specialty is working with people who have experienced childhood trauma, low self-esteem, anxiety, depression, and relationship issues re-discover their potential for being healed and whole.
I believe body mind and spirit are interconnected - as one heals so do the others. We come into this world as precious unique beings but life circumstances often bury our preciousness - working together we will re-discover and reclaim the precious Self you were born to be.